What to do in your free time? The number of options in this case can be equal to infinity. However, out of all this diversity, the young British programmer Pazi chose to travel by bike … without leaving his home. To do this, he combined a conventional exercise bike and the virtual reality helmet of Samsung Gear VR.
It turned out to be a fairly simple device, for the full operation of which the Briton developed a special application that uses data from Google Street View, merging into a single 3D space.
The programmer synchronized the panorama of each street with the rhythm of the exercise bike. Thus, by twisting the pedals, the passing picture creates the impression of a real bike ride. True, as follows from the YouTube video, the final effect is not always impressive. However, Pazi does not bother.
The inventor decided to make his first virtual journey, "traveling" across the whole of Great Britain from the extreme southern point to John O'Groots in the north.
"I was so merged with the feeling of traveling by bike," he shares his feelings, "that I constantly try to turn the steering wheel to get around another obstacle."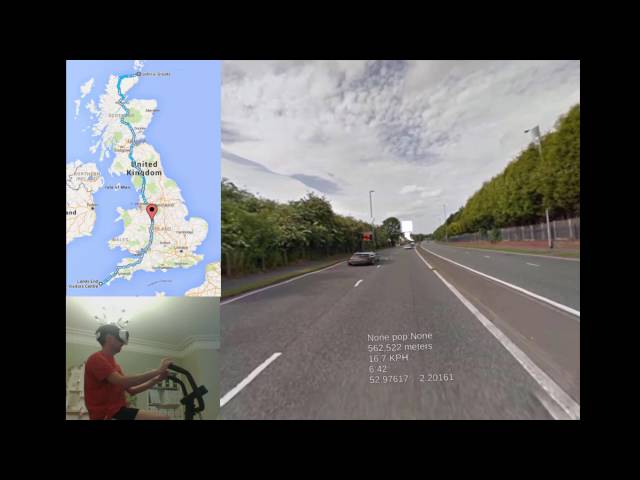 Pazi intends to bring his offspring to perfection, replenishing his base with dozens of new routes. Now, after coming home in the evening after work, the user will be able to descend to the valley along the winding mountain trails of the Alps, cross the vast plains of Mongolia or ride through the streets of New York without fear of bad weather and the danger of getting into an accident.