Intel company introduced its new development: smart Vaunt glasses, projecting the display directly onto the retina of the right eye. Outwardly, these glasses look like ordinary, indistinguishable from those that people wear in everyday life. However, in fact, this is a high-tech gadget, which in the recent past, science fiction writers could only dream of.
The Intel glasses do not have a built-in camera that scares the surrounding people; on the case you will not find a lot of buttons, there is no LCD-display and a strange glass prism, like in Google Glass, there is not even a speaker or microphone (at least for now). This is a completely ordinary thing at first glance, to which many people are accustomed in their daily routine. The only difference from normal glasses is that Vaunt projects the image of the screen directly onto the retina.
The journalists of the portal The Verge were among the first to test the prototype of the device on themselves. Outside, nothing reveals the fact that a person uses smart glasses, except that the tiny red flare on the right lens is sometimes noticeable at a certain angle. Vaunt points will be launched in the "early access" program, as it was with Google Glass. Only here Intel pursues a slightly different goal. Instead of convincing us that "head-up displays can change our lives," Intel designers and engineers are trying to change the head-up displays in such a way that they fit our lifestyle as much as possible.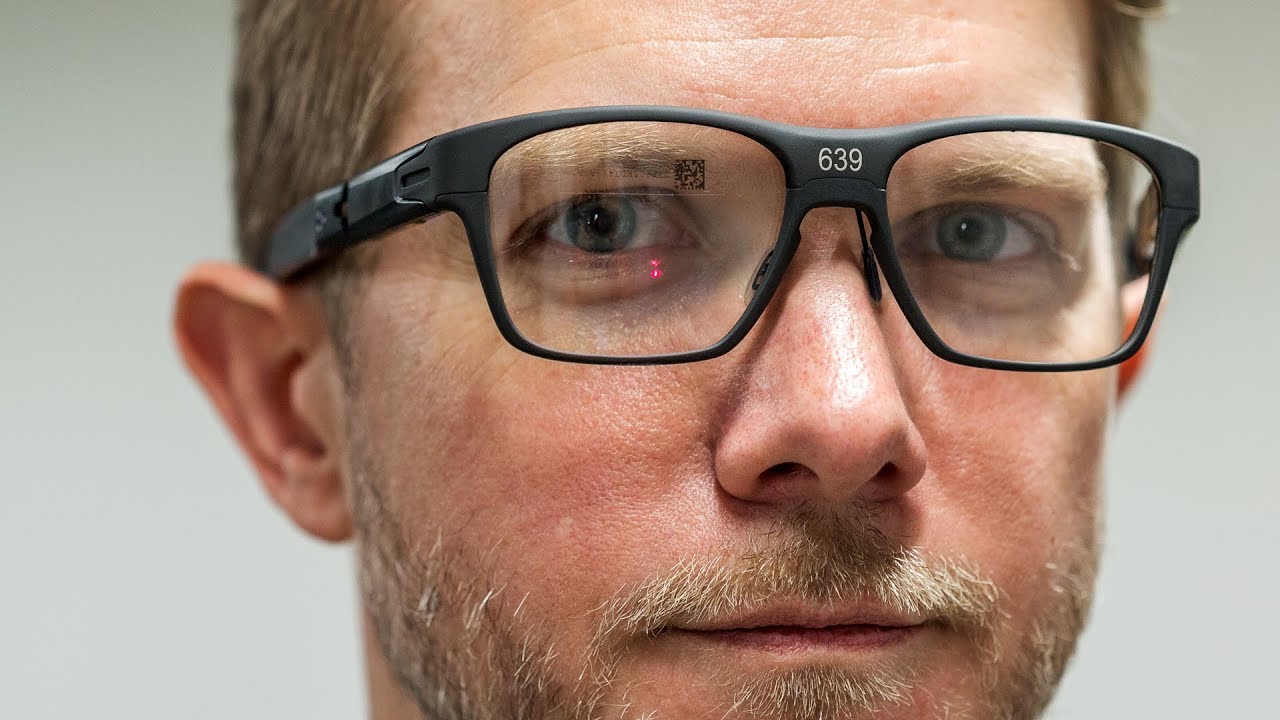 The glasses project a small screen into your right eye. At the moment, the prototype supports exceptionally red color of letters, symbols and images. This display can display any particularly important information, for example, notifications from your smartphone. You can close the notice by gently waving your head to the side. A laser projector based on Vertical-Cavity Surface-Emitting Laser technology and hidden in an arch, projects the image onto a transparent reflecting mirror on the lens, after which it is projected into the eye. The developers claim that such a laser is absolutely safe for human health.
The glasses will be available in several versions of frames, so that each user will be able to pick something for themselves, based on personal preferences. Later in 2018, Intel plans to launch a special program for developers, when anyone can get their hands on a sample of glasses and SDK for writing software for them. Curiously, the glasses will work both with devices running Android, and under iOS. In addition, official applications for these operating systems will be released, as well as their own voice assistant (as we have already said, the current prototype of glasses is not even equipped with a microphone). The cost of the device and the date of its sale are not yet reported.