At the 86th Geneva International Motor Show, the well-known tire manufacturer Goodyear demonstrated two new concept tires of the future. Among them – ball-shaped tires, giving unmanned vehicles a unique maneuverability.
Eagle-360
The concept called Eagle-360 is a spherical tire connected to a car through magnetic levitation. In the absence of traditional axes they can freely rotate in any direction, which gives the machine super maneuverability.
In addition, the Eagle-360 tires have built-in sensors that enable you to evaluate the traffic situation and interact with other vehicles. Tires also control their tread, internal pressure and uniform wear during operation.
Another know-how – 3D-protectors with biometric design, acting on the principle of the brain of corals. They are a natural sponge, which becomes stiff in dry conditions, and softens on a wet road, which reduces aquaplaning and improves handling.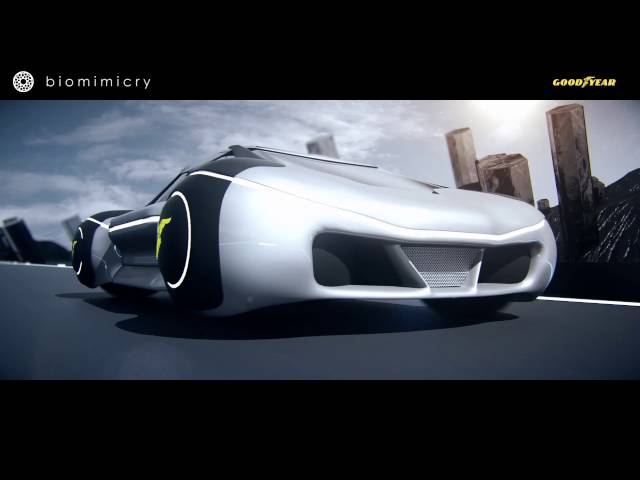 Intelligrip
This concept is more realistic, habitual in appearance and designed for sports cars. Intelligrip also evaluates the state of the road, is able to exchange with the vehicle control system, monitor tread wear, temperature and pressure.
They work in conjunction with systems to prevent collisions, detect and adapt to changing road conditions, regulate the length of the braking distance and stability in turns.
The company is already working with car manufacturers to introduce some Intelligrip technologies, in particular, electronic control stabilization systems, brake system and suspension control system .